Bulle: A thousand year-old market tradition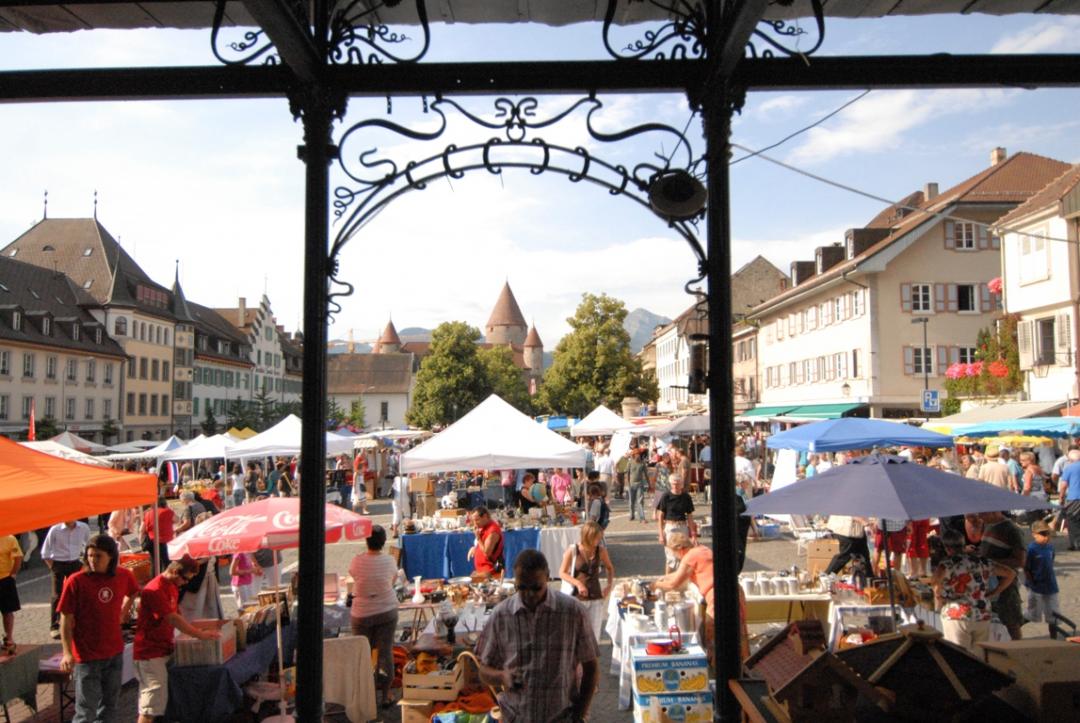 Description
The history of Bulle dates back to the 9th century. The town was then the seat of the main church of a wide region. Situated at the meeting point of several valleys and trading routes, it began holding weekly markets in the 12th century. The origin of the name "Bulle" is unknown. Old names for the town include Butulum (9th century), Bollo (1200), Bullo (around 1225) and in German, Boll.
In the Middle Ages, Bulle belonged to the Bishop of Lausanne who built the castle and ramparts. After the occupation of the Vaud region by Bern (1536), the inhabitants of Bulle became subjects of Fribourg. The bull on the coat of arms of Bulle is a "talking coat of arms" which owes its origins to the link between the patois term bolè (young bull) and the name of the town.

In the 17th century Bulle was an important centre for the export of Gruyère cheeses. The cheeses were gathered in its cellars before being dispatched to Vevey, Geneva and the fairs of Lyon.

In the 18th century, almost all the roofs of Bulle were covered with shingles or tavillons (wooden tiles). These did much to spread the fire that largely destroyed the town on 2 April 1805. Reconstruction lasted half a century.

The administrative centre of the district of La Gruyère since 1848, Bulle was linked to the national railway network in 1868. In 2012, the RER (regional express network) reduced the journey time to Lausanne and Bern to one hour. The opening of the A12 motorway (1981) added to the town's attractiveness: it had 1000 inhabitants in 1722, 4000 in 1912 and nearly 20'000 in 2013, following the merger with La Tour-de-Trême (2006).