Notre-Dame des Marches chapel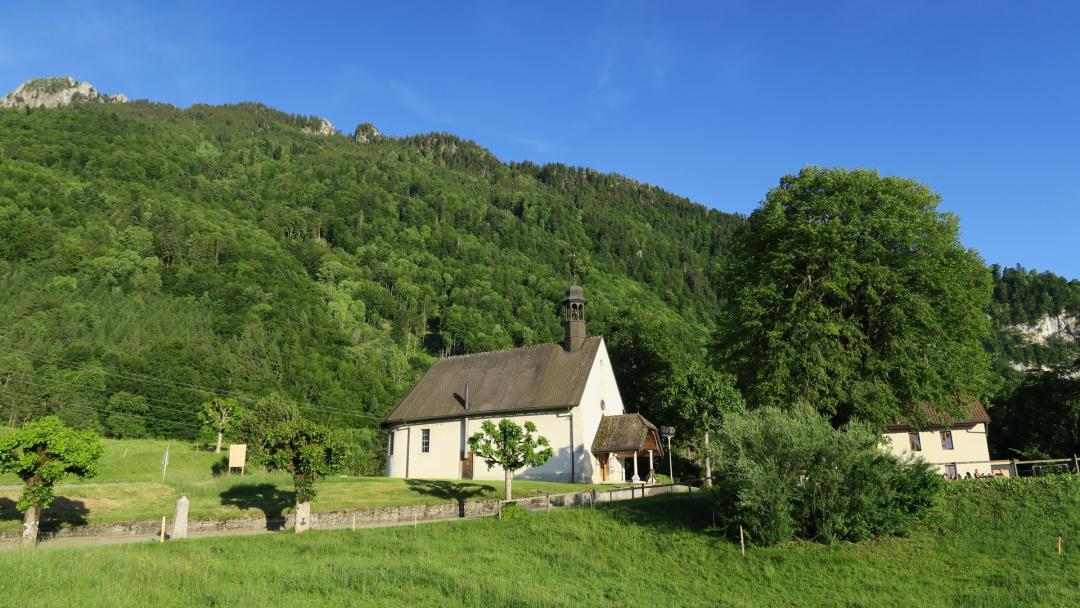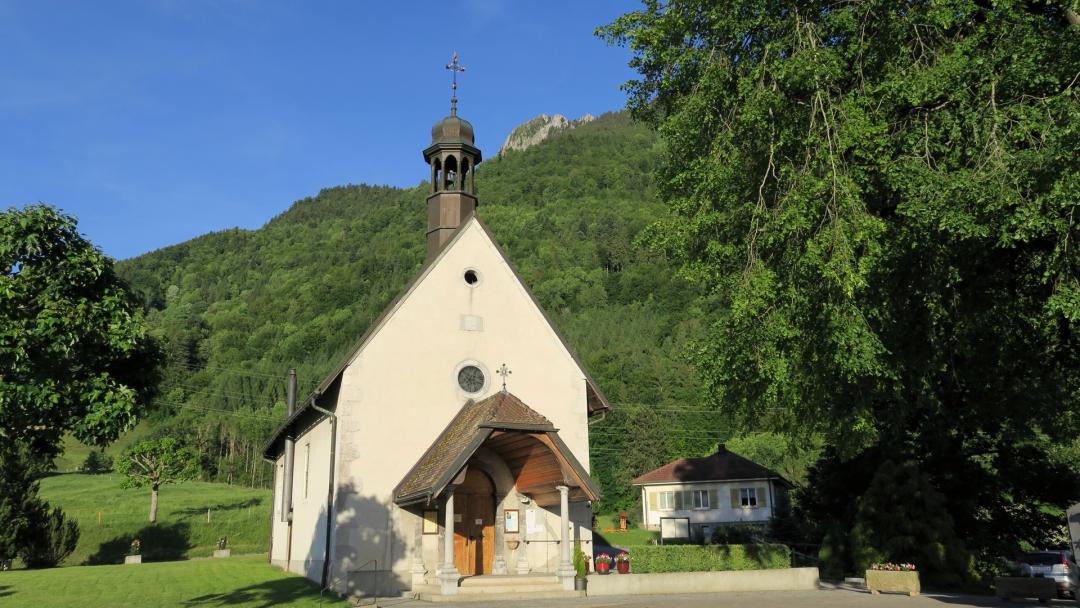 Description
At the end of a path lined with lime trees, at the foot of the Dent de Broc mountain, a Gothic Madonna welcomes pilgrims to the Notre-Dame des Marches chapel , whose builders aimed to create the most beautiful chapel in the canton.
It was the sudden, unexplained recovery in 1884 of a young girl suffering from acute rheumatism and multiple afflictions that made Notre-Dame des Marches chapel famous, quickly attracting large numbers of pilgrims. Other miraculous recoveries followed, confirming the sanctuary's reputation. Today, the "little Lourdes of Fribourg" welcomes nearly 100,000 pilgrims a year. Ex-votos charmingly illustrate the healings that have taken place.

Three brothers decided to build the chapel in 1705. These three priests came from a family of cheese merchants and had a moderate fortune with which to complete the project. A harmonious 15th century Gothic Madonna with a sumptuous wardrobe stands before an 18th century altarpiece. The windows are by Alexandre Cingria and his son-in-law, Emilio Beretta. Installed in 1944, the windows represent other Swiss and European pilgrimage sites. These original creations do not contain lead, which has been replaced by putty.

A vast courtyard faces the sanctuary. At its centre an imposing lime tree, planted in 1705, is nicknamed "Mr Judge": traditionally, justice was delivered beneath a lime tree.

The father of Fribourg's choral culture, Joseph Bovet, composed "Nouthra dona di Maortse", a song in patois to the glory of Notre-Dame des Marches chapel, sung by every choir in the canton.

Perched on its headland and bathed by a spring, the chapel provided shelter for hermits. In the 18th century, these pious men were permitted "a little holiday for pilgrims".
Route des Marches 18
1636 Broc