Gruyères Castle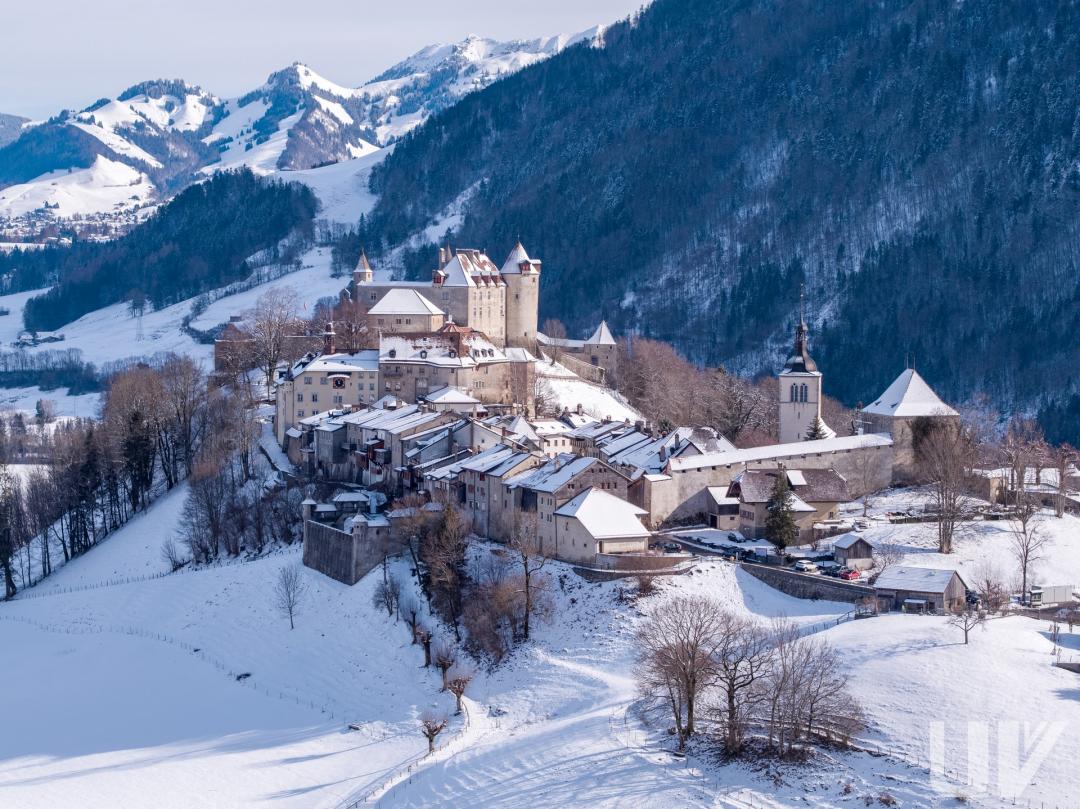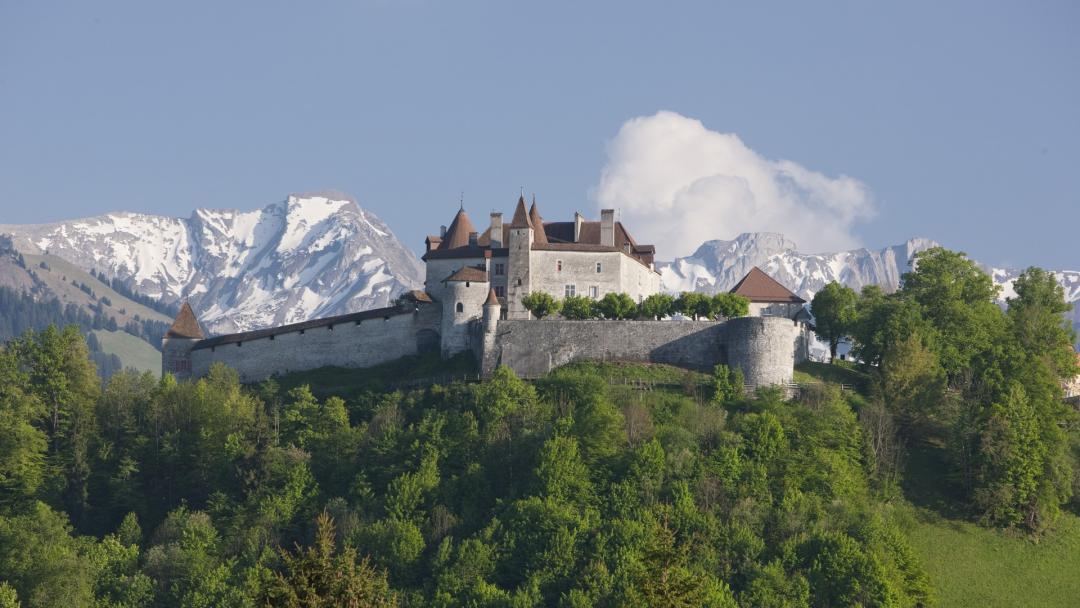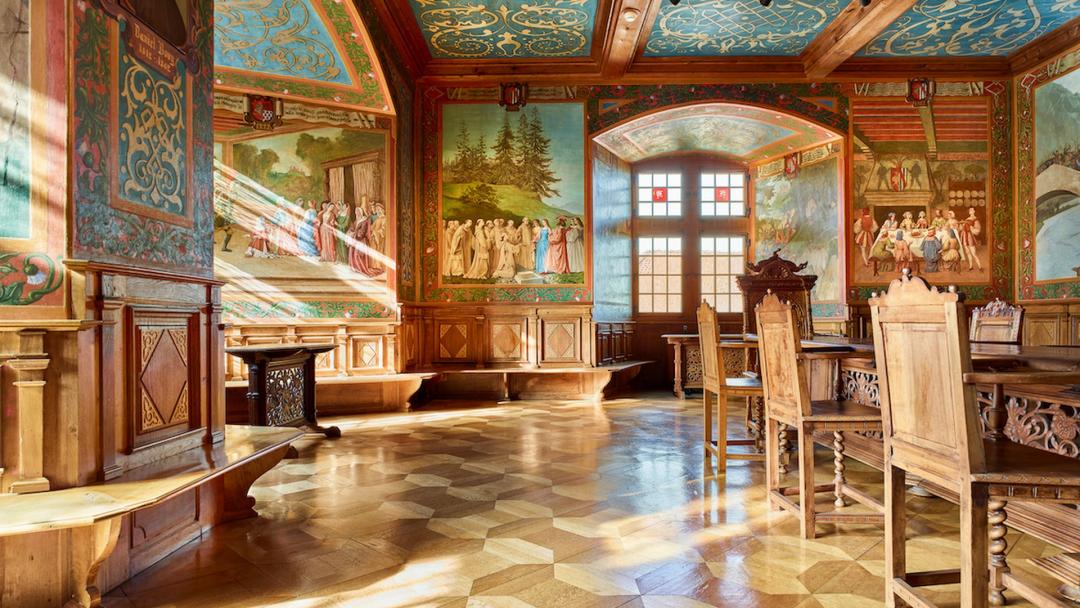 Description
Set amidst a magnificent landscape, Gruyères Castle takes you on a journey through eight centuries of history and legends.
Gruyères Castle has stood proudly atop a verdant hill on the threshold of Fribourg's imposing Alpine foothills since the 13th century. Today, the medieval fortress houses prestigious collections that bear witness to its long and eventful history. Visitors can travel back through the ages and discover its remarkable treasures: the intricate stained-glass windows dating from the Middle Ages and Charles the Bold's capes of the Order of the Golden Fleece; the wall decorations commissioned by the bailiffs under the Ancien Régime; the paintings by Jean-Baptiste Camille Corot; and the troubadour decorations of the Knights' Room, created at Gruyères in the 19th century by a colony of passionate artists.

Gruyères, a land of legends, also has many stories to tell: of La Belle Luce, John the Cripple, the jester Chalamala and the heroic women of Gruyères who used their goats as weapons. Temporary exhibitions complement the historical and artistic heritage, revealing a new side to the castle with every visit.

Tours and activities
You are welcome to explore the castle on your own with the free handout guide (available in 12 languages) or discover its history with a fascinating multimedia show (in eight languages, 20 min., included in the price of admission). We can also organise special tours tailored to your needs on request. Our multilingual guides will share with you the long history of the site and the people who have lived there. Storytellers in medieval costume will recount the legends of the castle and the region on guided walks. For our youngest visitors, a lady of the court will be on hand to guide them on a thrilling treasure hunt.
---
Prices
Combined Tickets (only for adults)
Castle and HR Giger Museum
19 CHF
Castle and La Maison du Gruyère - Cheese dairy
16 CHF
Castle and Tibet Museum
17 CHF
Château de Gruyères
Rue du Château 8
1663 Gruyères
+41 (0)26 921 21 02
info@chateau-gruyeres.ch
http://www.chateau-gruyeres.ch
---
Opening hours
From 1 avr. 2021 to 31 oct. 2021
From 1 nov. 2021 to 31 mars 2022
---
Useful information
The Castle is open from Monday to Sunday, Christmas and new year's eve included.

Access for the disabled at ground level as well as to the multimedia show. Please contact us concerning access to the Chateau.

Guided tours in French, German, English, Italian, Spanish or Russian upon request.