Medieval town of Gruyères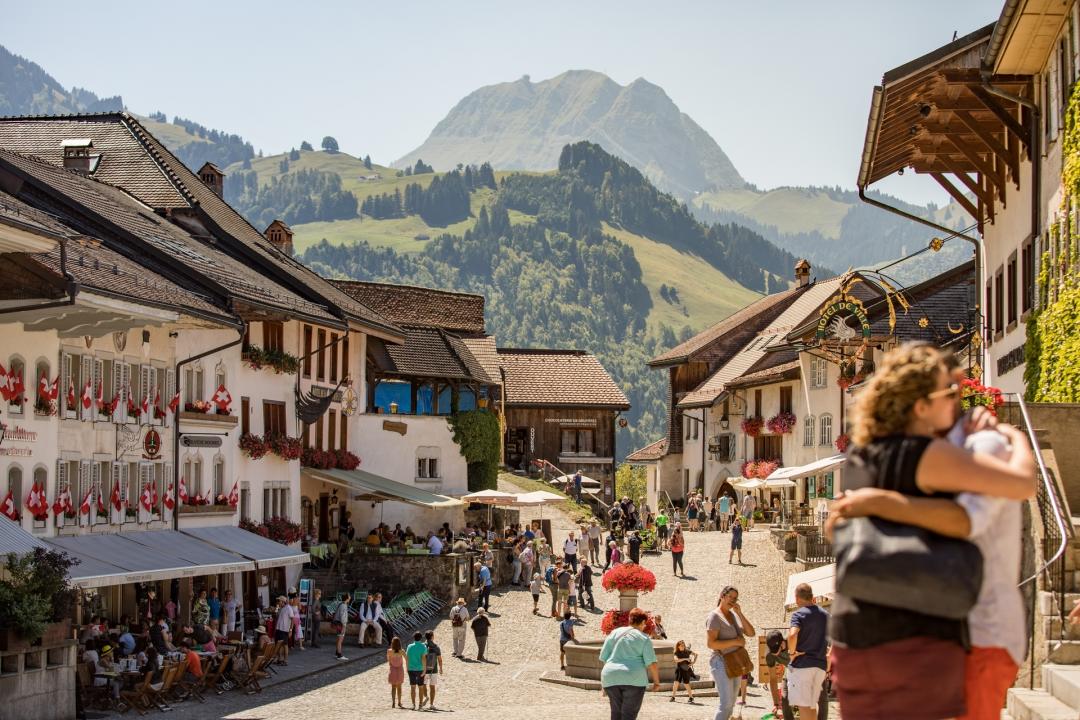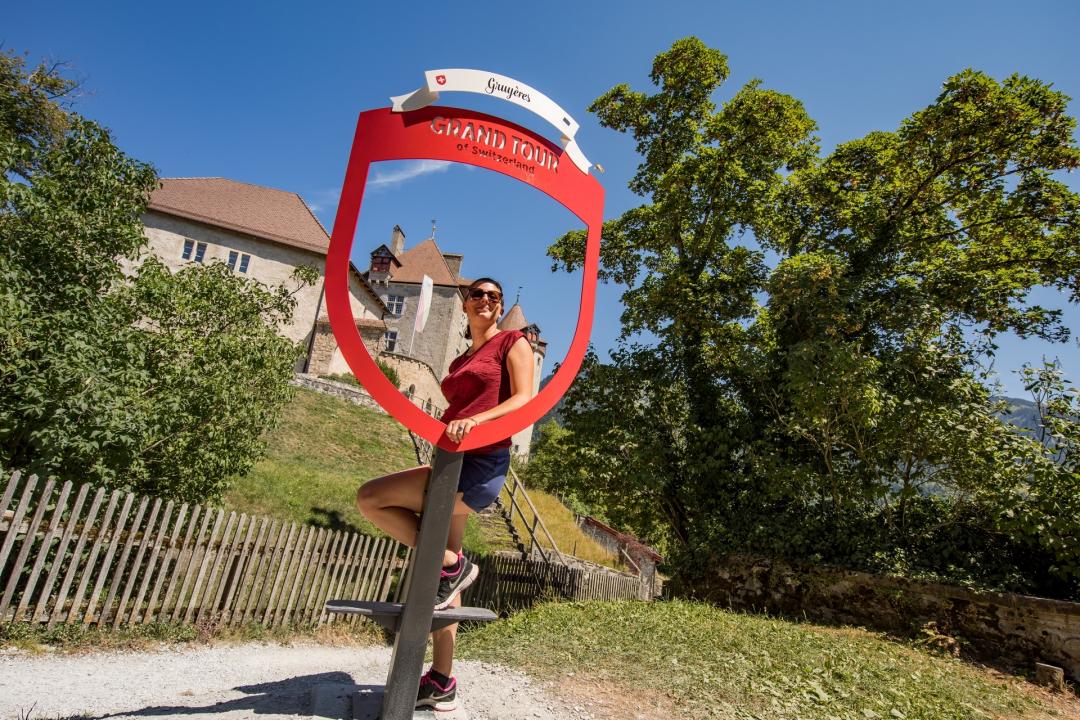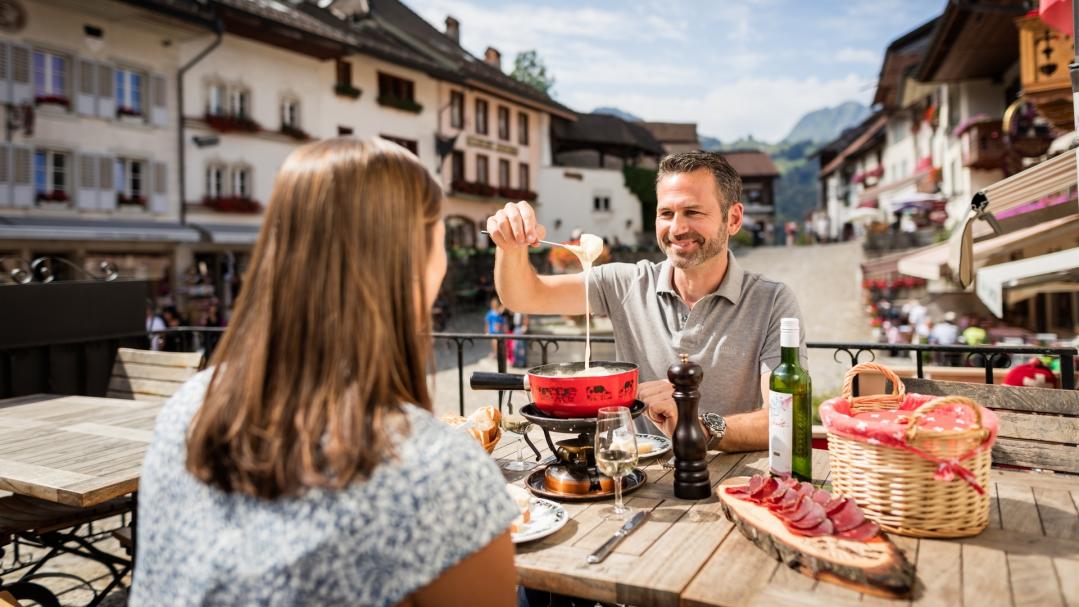 Description
Welcome to Gruyères, city of the counts of Gruyère in bygone days; today, a kingdom awaiting discovery that invites guests to stroll and to try out some fine foods. This is an architectural gem that is worth seeing.
The small picturesque town of Gruyères (also known as Greyerz in German) appears to have emerged straight out of the Middle Ages. A visit to the fortified 13th century Gruyères Castle, where a fascinating multimedia show takes you on the journey through time and where you can see magnificent exhibitions, is a must. Roaming through the Castle with its Knights'Hall, turrets, battlements, defensive walls and garden is a fantastic experience in itself. When visitors have tired of looking at the panorama of the Alpine foothills from the Castle terrace, they can stroll through the traffic-free streets of the small town.

New photo opportunities present themselves at every step. The Museum and Bar of H.R. Giger, who won an Oscar for designing the xenomorphs in the film Alien, offers a completely different kind of cultural experience, as does the Tibet Museum.

Traditional restaurants serve the legendary specialities of the Fribourg Pre-Alps, such as fondues and dishes from the Bénichon menu. The Fondue Academy gives visitors the opportunity to gain an insight into the art of fondue preparation by master cheesemakers. Nutritious indulgence with friends is guaranteed! Chocolate fans can reserve a place in a workshop at the Chocolaterie de Gruyères or learn about the history of this world-renowned confectionery during breakfast.

According to legend, Gruyères was founded in 400 B.C. by the Vandal King Gruerius. He saw a crane ("grue" in French) flying across the crimson evening sky and decided to build his town on that very spot. This is why the coat of arms of Gruyères depicts a crane on a red background. The symbol of the heraldic animal of the former Count of Gruyères has a significant presence throughout the region up to the present day.

Come and explore a little town that's been unaffected by the passage of time, built in a superb setting. Discover Gruyères, the most beautiful village in western Switzerland in 2014!
Office du tourisme de Gruyères
Rue du Bourg 1
1663 Gruyères
+41 (0)848 424 424
gruyeres@la-gruyere.ch
http://www.la-gruyere.ch/gruyeres
---
Useful information
To make sure you won't miss anything when you visit the town, you can download the small guided visit and the city map of Gruyères under "Download files".

Guided tours for groups
The Gruyères Castle offers, on reservation, guided tour of the town and/ or the castle.
Languages: French, German, English, Italian, Spanish and Russian.
For the reservation, please call directly the Gruyères Castle.