The "Grossmutterloch"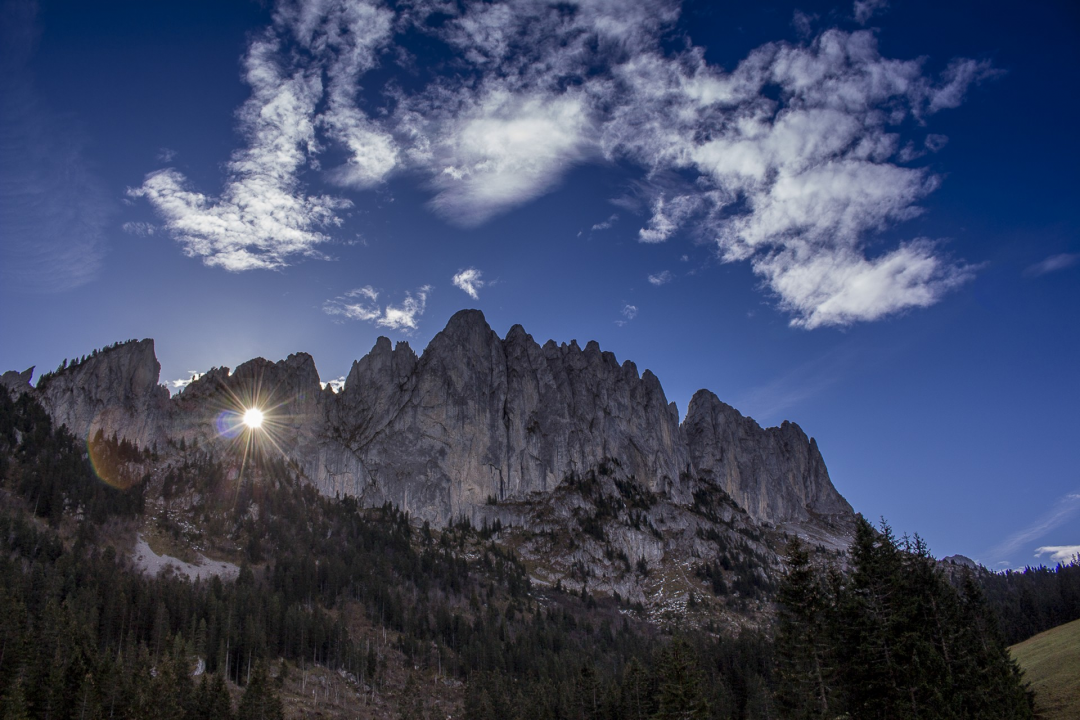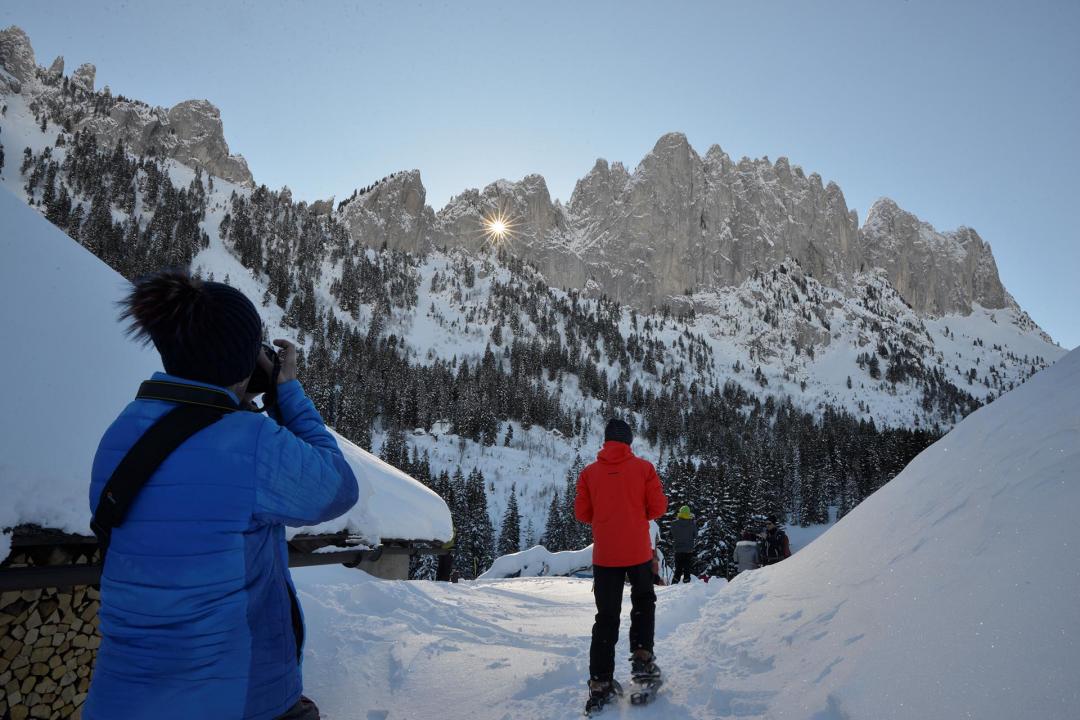 Description
During autumn and winter, depending on the sun movement, it is possible to see the sunlight through a small natural hole in the mountain. This spectacular scenery can be seen several times during the winter.
At no distance from the upper lift stop you can see a very strange natural phenomenon. This hole in the Gastlosen, the "Grossmutterloch" is due to erosion. The legend has it that the devil, angry with his grandmother, hurled her against the rock. In winter, come to marvel at the sight of sunlight winking through this window in the rock.
Office du Tourisme
Hauptstrasse 381
1656 Jaun
+41 26 929 81 81
tourismus@jaun.ch
http://www.jaun.ch/tourismus
---
Useful information
Approximate visibility of the sunshine at the Grossmutterloch

Gross Rüggli: 05.12-10.01: from 10:35 until 10:55 am
Schattenhalb: 05.12-10.01: from 11:15 until 11:35 am
Chli Sattel: 20-28.11: from 10:30 until 10:45 & 15-22.01: from 10:45 until 11:00
Unter Sattel: 27.10-09.11: from 10:35 until 11:05 & 29.01-13.02: from 11:00 until 11:30