"La Gruyère" Fondue-Train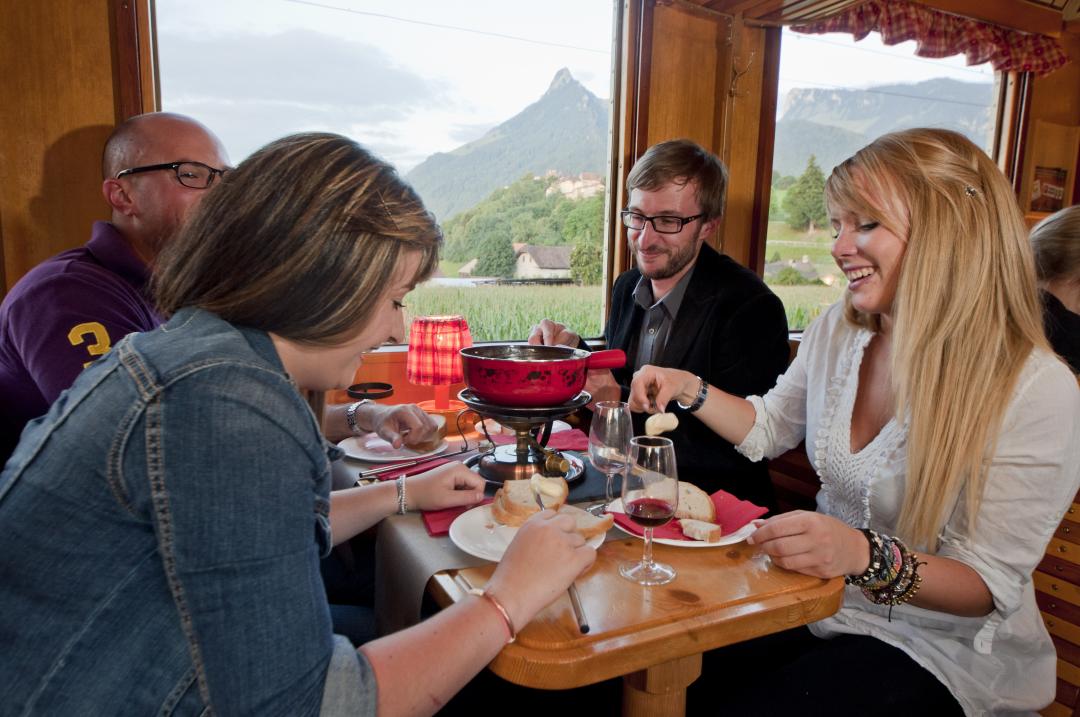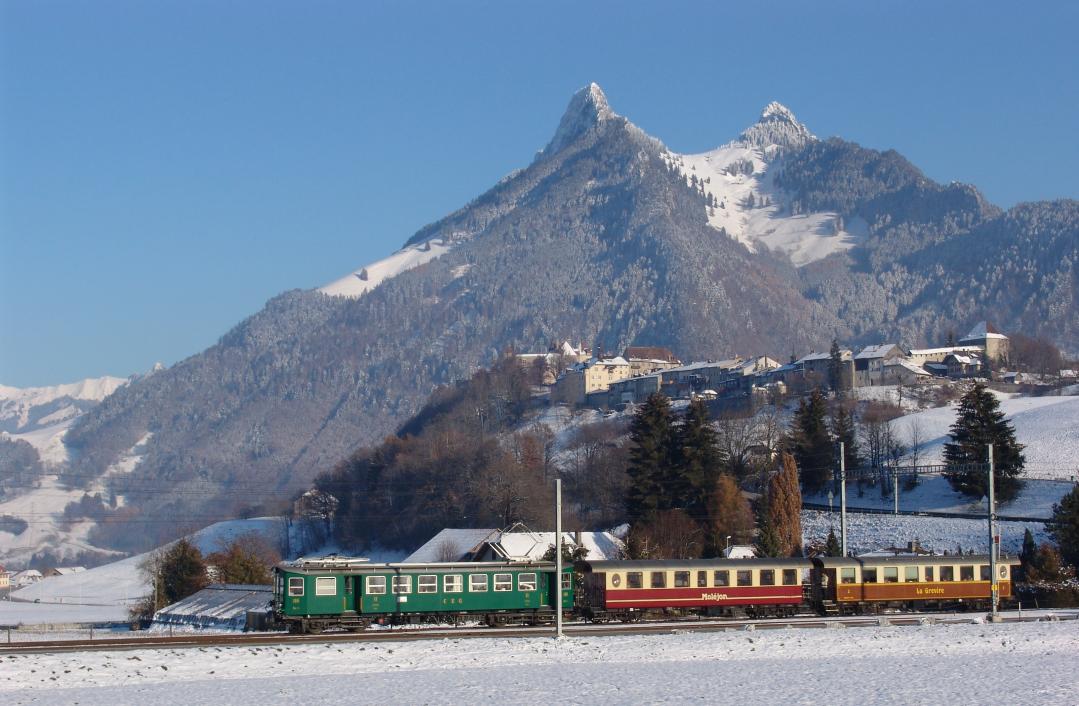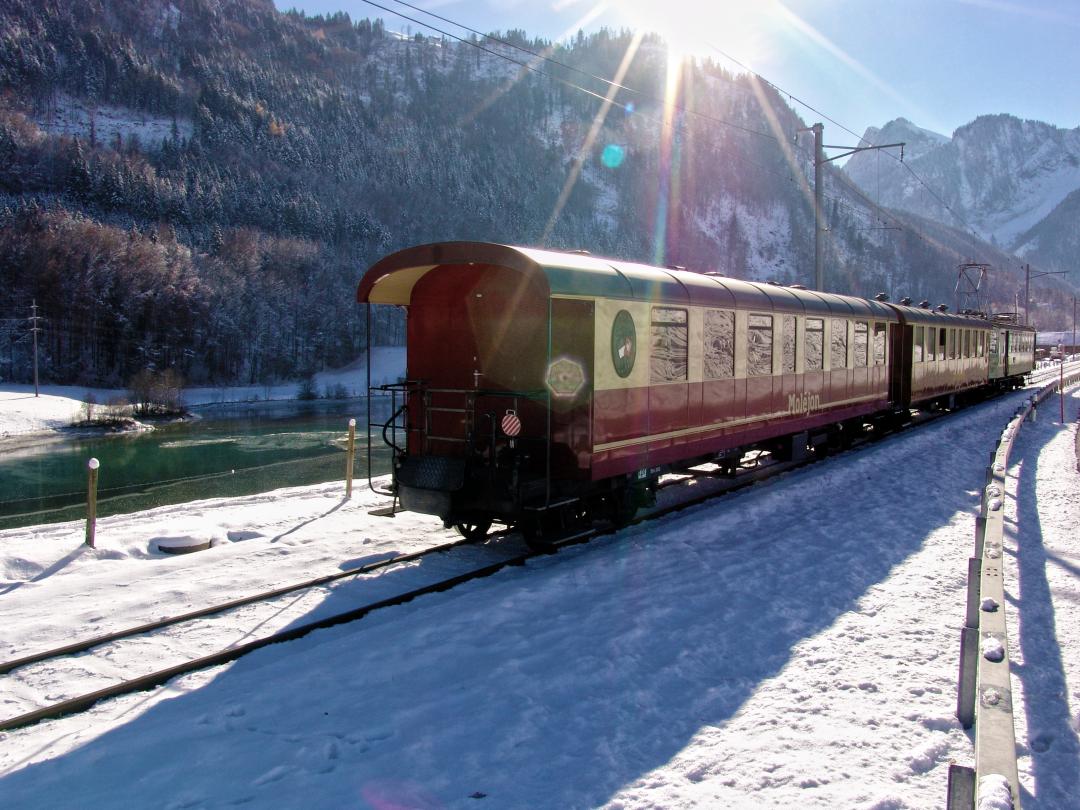 Description
Escape the daily grind on the Fondue Train !
This season, travel back in time on an incredible journey aboard our Vintage Train. Departing from Bulle, hop on board our retro service as it meanders through the stunning Gruyère countryside to Montbovon while you dine on a traditional Swiss fondue before tucking into the Gruyère region's famous dessert of meringue and double cream.

In summer, the Fondue Train becomes the Sushi Train.
---
Prices
Prices
Children (untill 12 years old)
22.9 CHF
Children (until 6 years old and without fondue)
Train Fondue Transports Publics Fribourgeois
Gare de Bulle
1630 Bulle
+41 (0)26 913 05 12
train-retro@tpf.ch
https://www.tpf.ch/train-fondue
---
Opening hours
From 19 oct. 2019 to 5 mai 2020
---
Useful information
On the day of your excursion your ticket will cover all public transport within the Canton of Fribourg and the Broye vaudoise right up to the limits of the Frimobil zone.

The fare includes the journey by train, fondue and meringue with double cream.
Drinks are not included.
Special fare: no reductions for holders of a GA travelcard, half-fare travelcard or junior travelcard.

Reservation (Bookings may be made up to two days before the date of travel)
- At the train station in Fribourg, Bulle, Estavayer-le-Lac, Palézieux, Châtel-St-Denis or Romont.
- +41 (0)900 320 320 (CHF 1.-/min.)
- or www.tpf.ch/train-fondue

WORKS TAKING PLACE IN BULLE STATION
Following the works taking place at Bulle station, a large number of parking spaces will be removed in the station area. For this reason, you are strongly advised to use public transport and to take advantage of the Frimobil provision to reach to your leisure destination. For this same reason, the timetable 2020 are subject to change.