Via Ferrata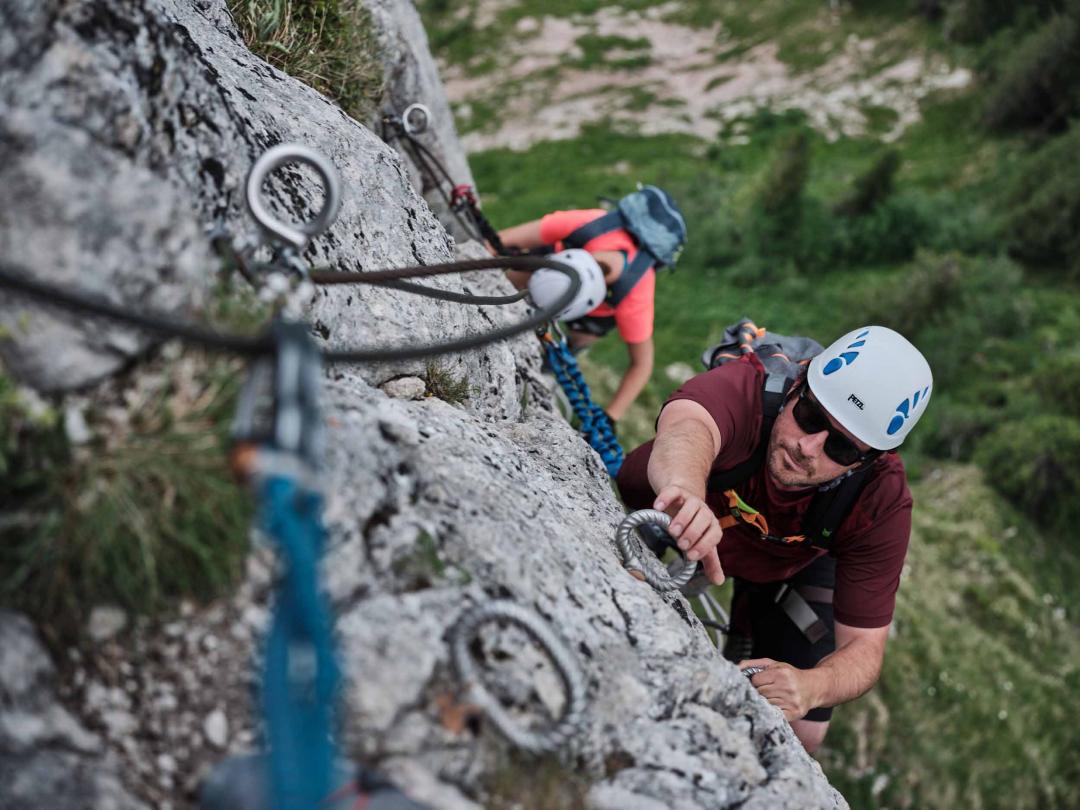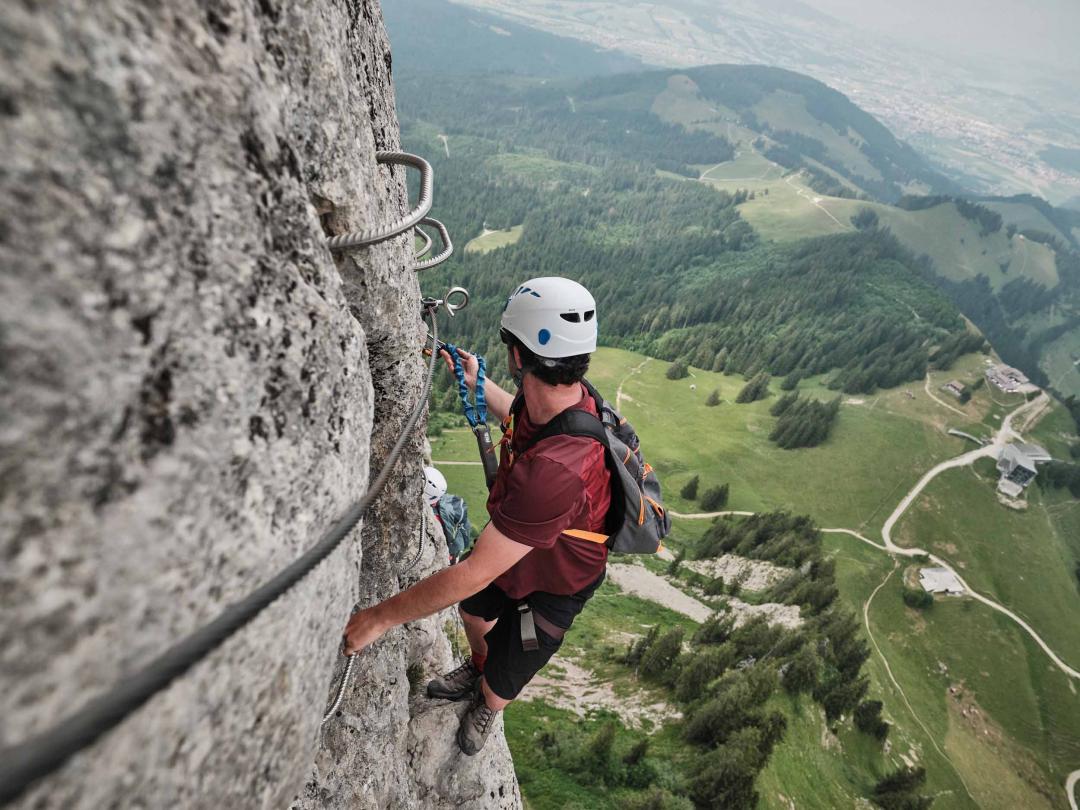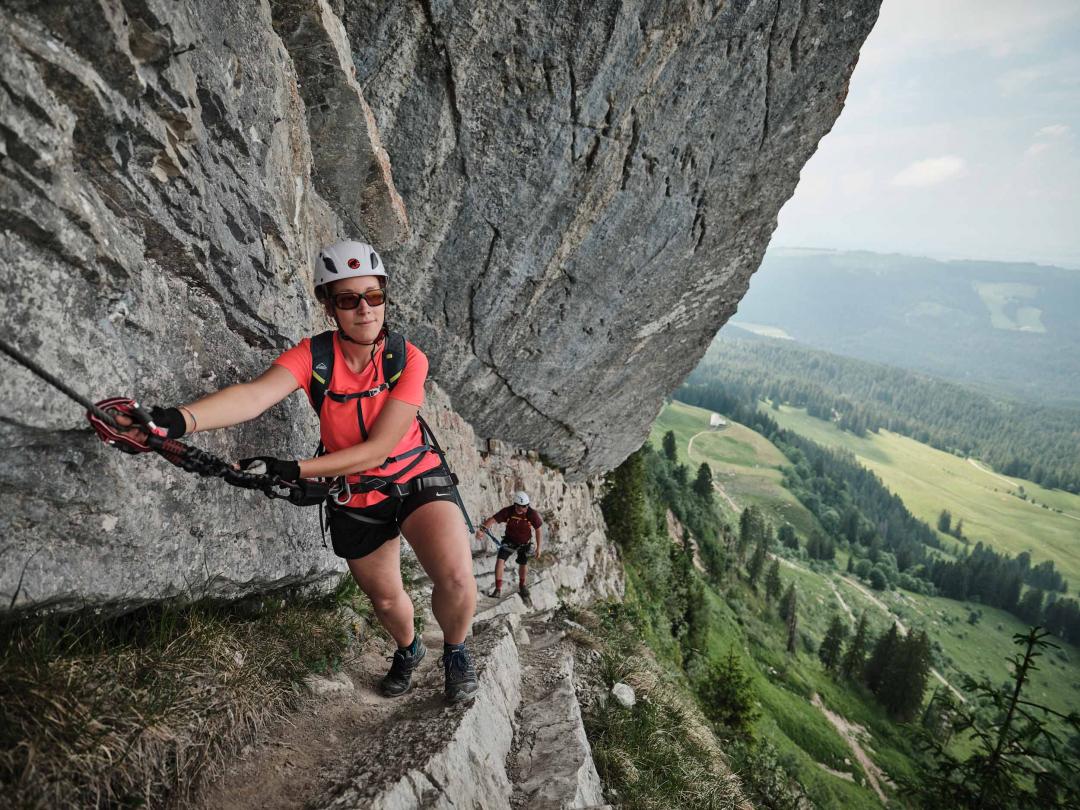 Description
How about climbing the north face of the Moléson using the Via Ferrata. Rising by almost 400m and equipped with rungs sealed into the rock face.
Alpine routes like these provide exciting experiences with every safety measure guaranteed (thanks to there being all the way up the mountain a cable of over 1300m, and the availability for hire on the spot of the equipment one needs).

Routes using "le Pilier" or "la Face".
Technical details
Difference in level : 372 m
Length of cable: 1310 m
Time needed to reach it: 25 mins
Time needed to scale: approx. 3 hours
Hire of equipment
Equipment can be hired on the spot.
Enquiries from the funicular service.
---
Prices
Price (equipment hire, climb, lifts)
From 16 to 24 years
41 CHF
From 25 to 63 years
47 CHF
Office du Tourisme de Moléson
Route du Moléson 228
1663 Moléson-sur-Gruyères
+41 (0)26 921 85 00
info@moleson.ch
http://www.moleson.ch
---
Opening hours
From 26 mai 2018 to 31 oct. 2018
---
Useful information
Opening hours*
Depending on the wheather conditions)

The equipment includes set comprising : harness, lunge, helmet
Adults/children: CHF 18.-

The climb**
CHF 4.-

*N.B. we hire equipment daily between 9 a.m. and 3 p.m. (from 9 a.m. to 5 p.m. on Fridays and Saturdays). The equipment must be returned at the funicular before 6 p.m from Sunday to Thursday.
We reserve the right not to hire out equipment if the weather conditions are not suitable for this kind of sport.
**Income from tickets for the climb is solely destined to the upkeep and development of the route.