Holiday center VIVA GRUYERE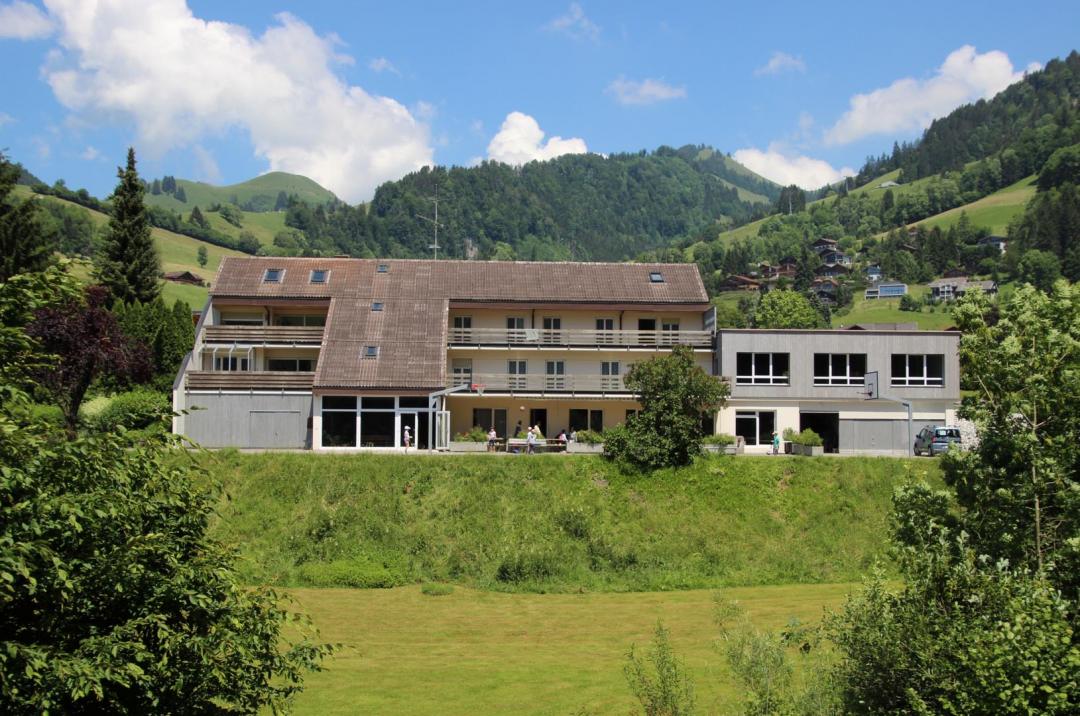 Description
96 beds
This holiday center is located near the ski slopes. This is a perfect lodging for groups or families (only one reservation is possible).

Rooms with 2, 6 or 8 beds (sink, shower, toilets in the rooms)

Large dining room (around 100 people) and activity room (100 people).
2 living rooms (1x50 people, 1x30 people)
Large terrace with a basketball court, ping-pong tables, soccer field, beach volley, fireplace, petanque, swing golf, beach volley.
---
Contact
Information
Viva Gruyère
Maxime Pasquier
p.a. Pépinière 33

1630 Bulle
+41 (0)26 912 52 82
info@viva-gruyere.ch
http://www.viva-gruyere.ch
Les Dents Vertes
Route des Arses 4
1637 Charmey
+41 (0)26 912 52 82
info@viva-gruyere.ch
http://www.viva-gruyere.ch
---
Useful information
900 m

Simple rental
Full pension
Rental package for 1-2 nights (week-end).
Prices on demande